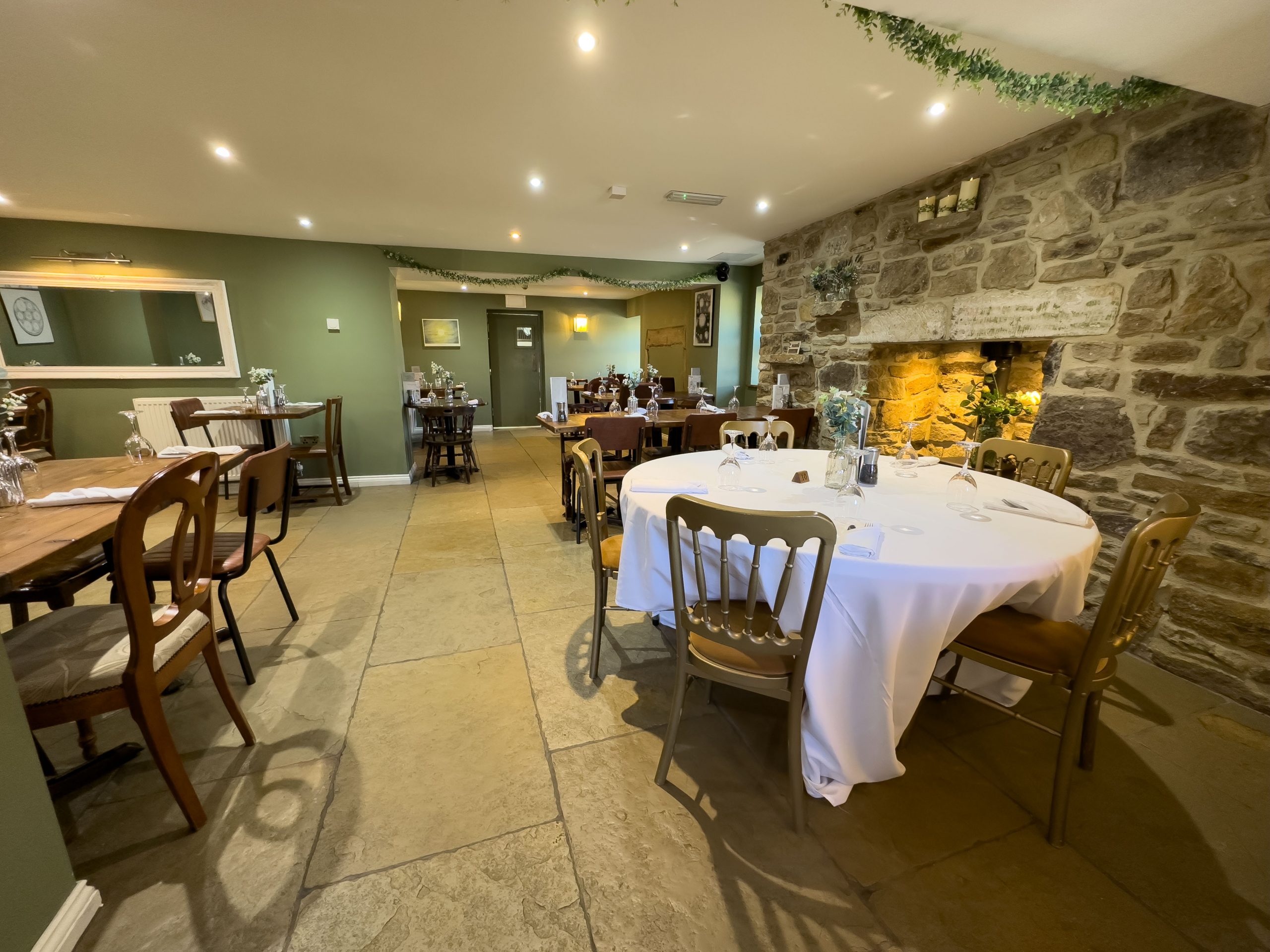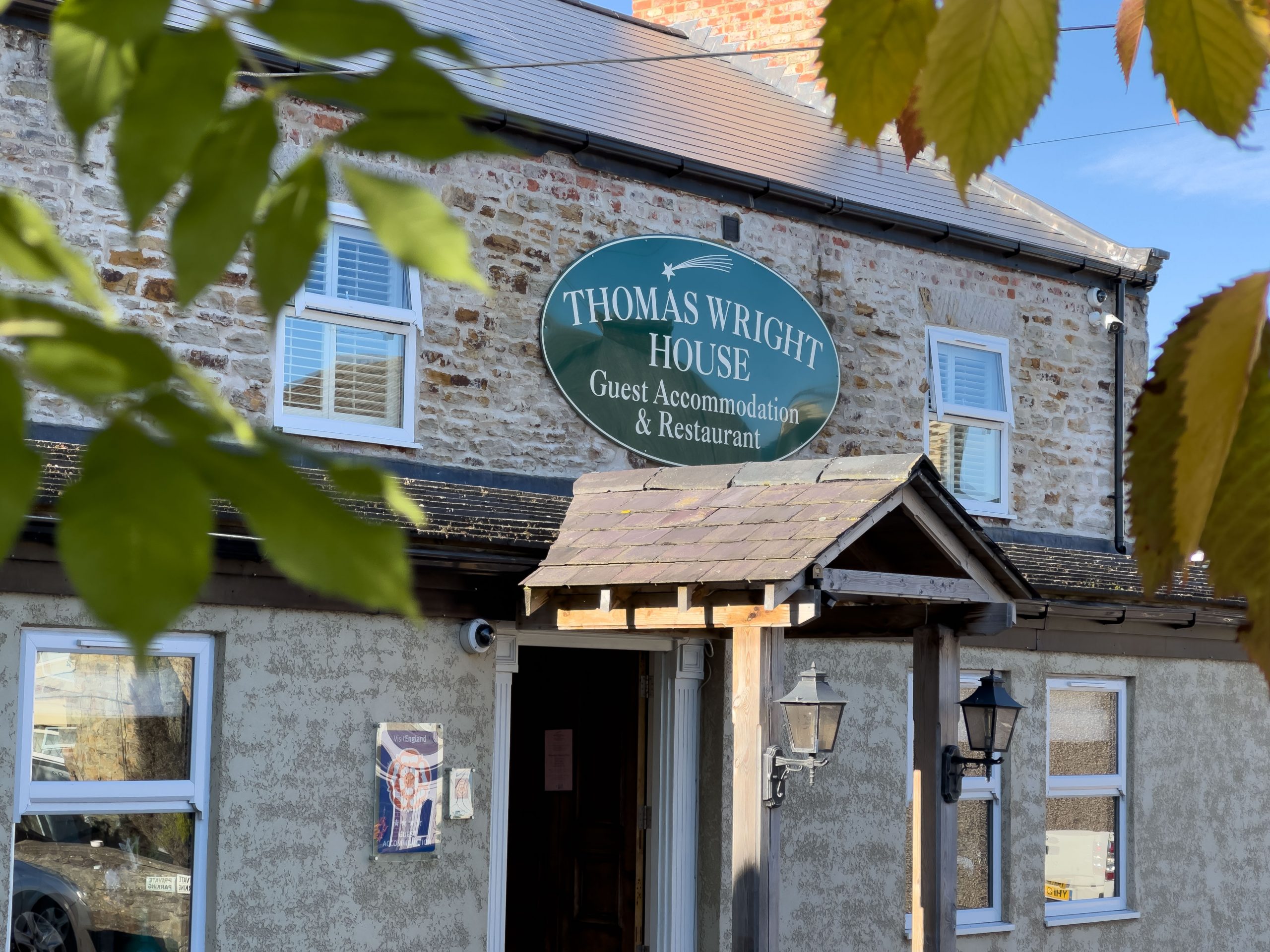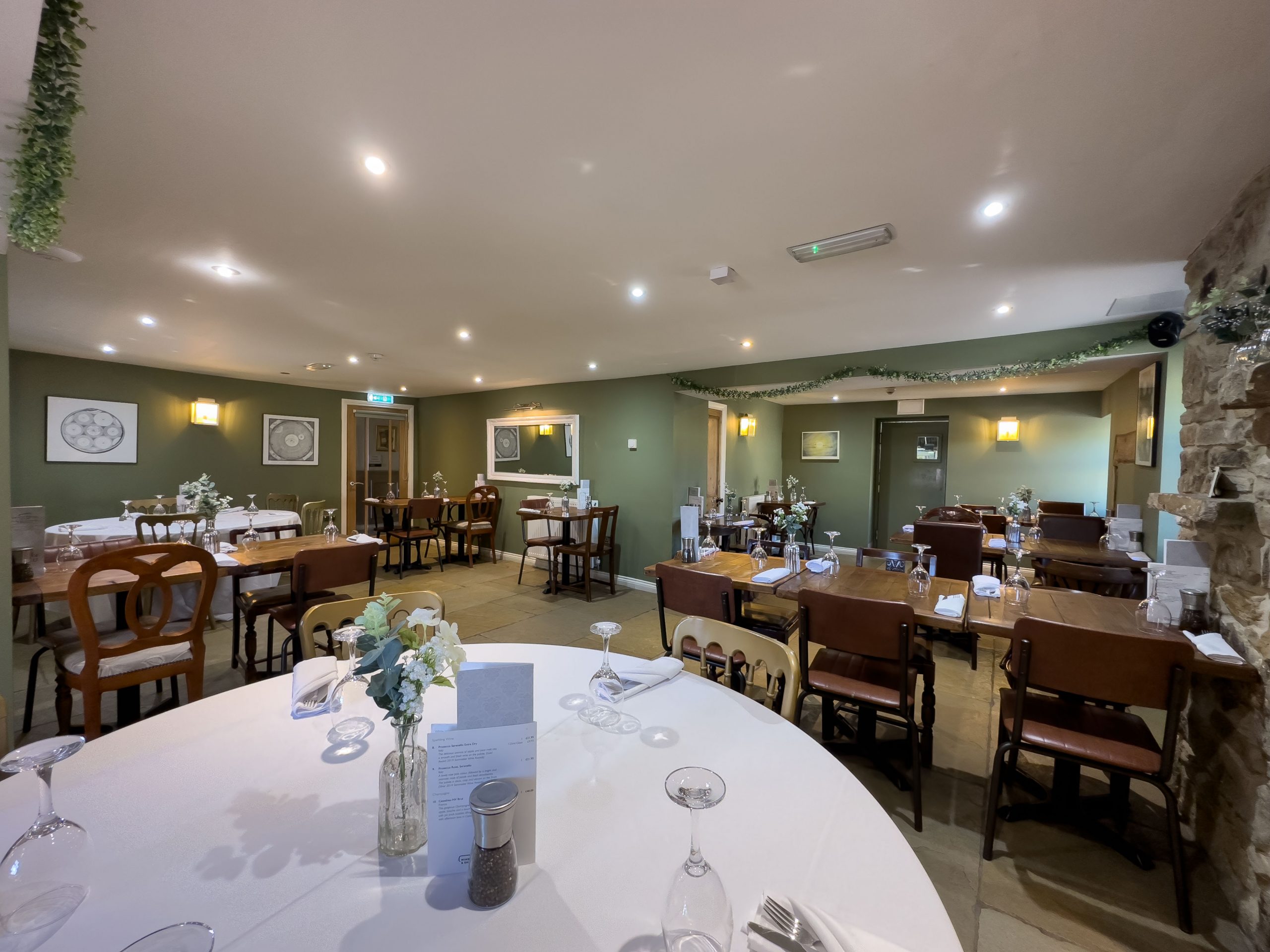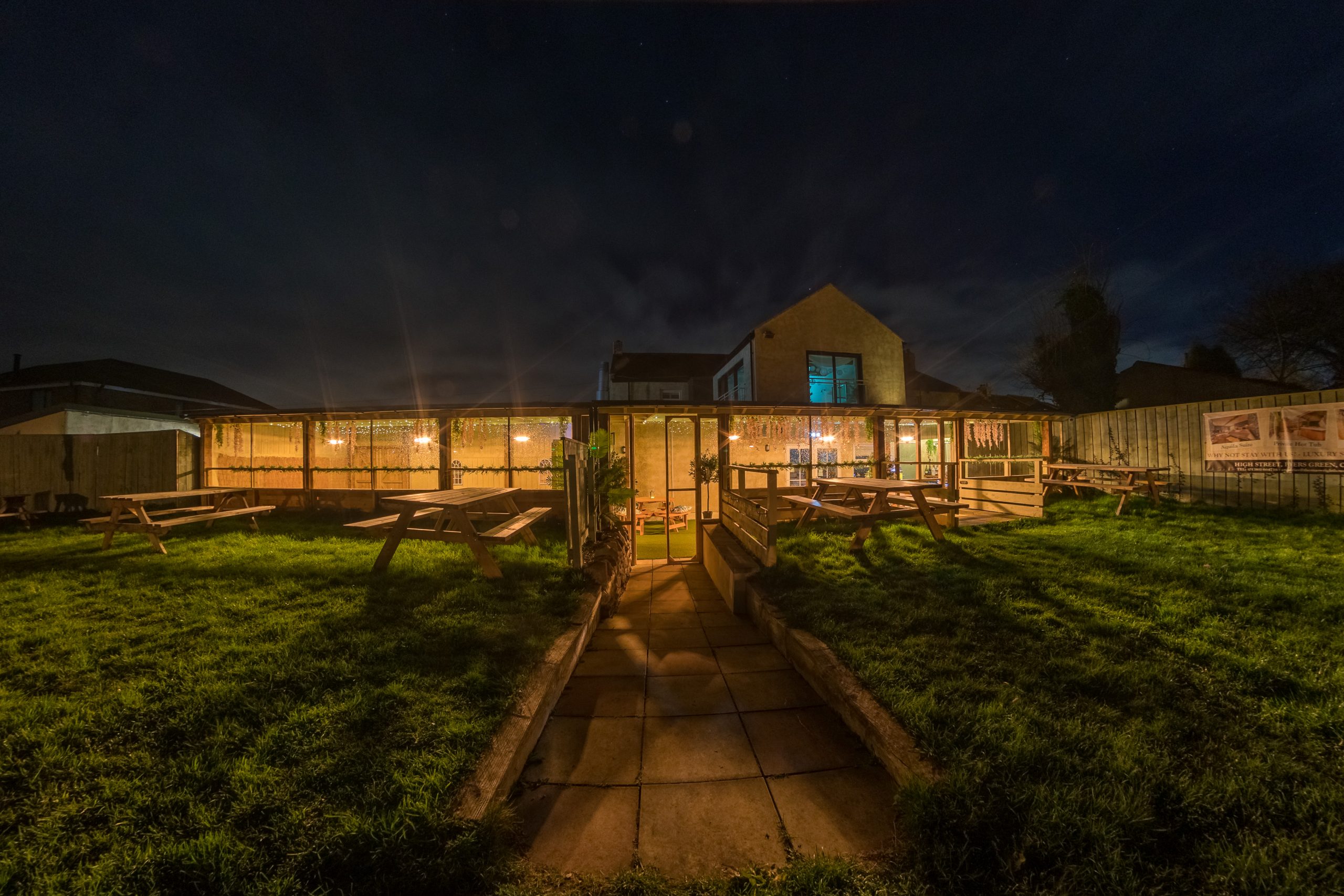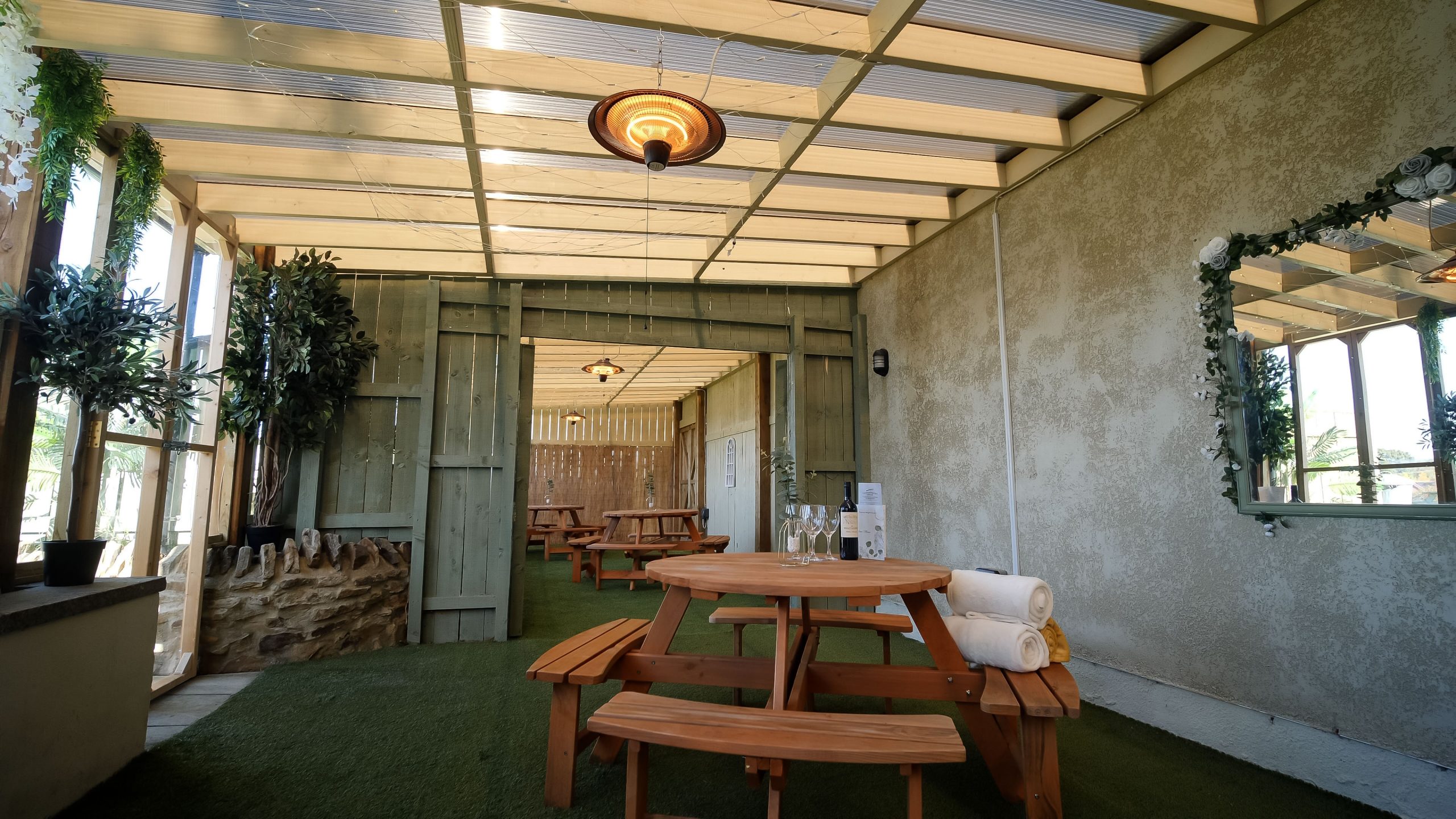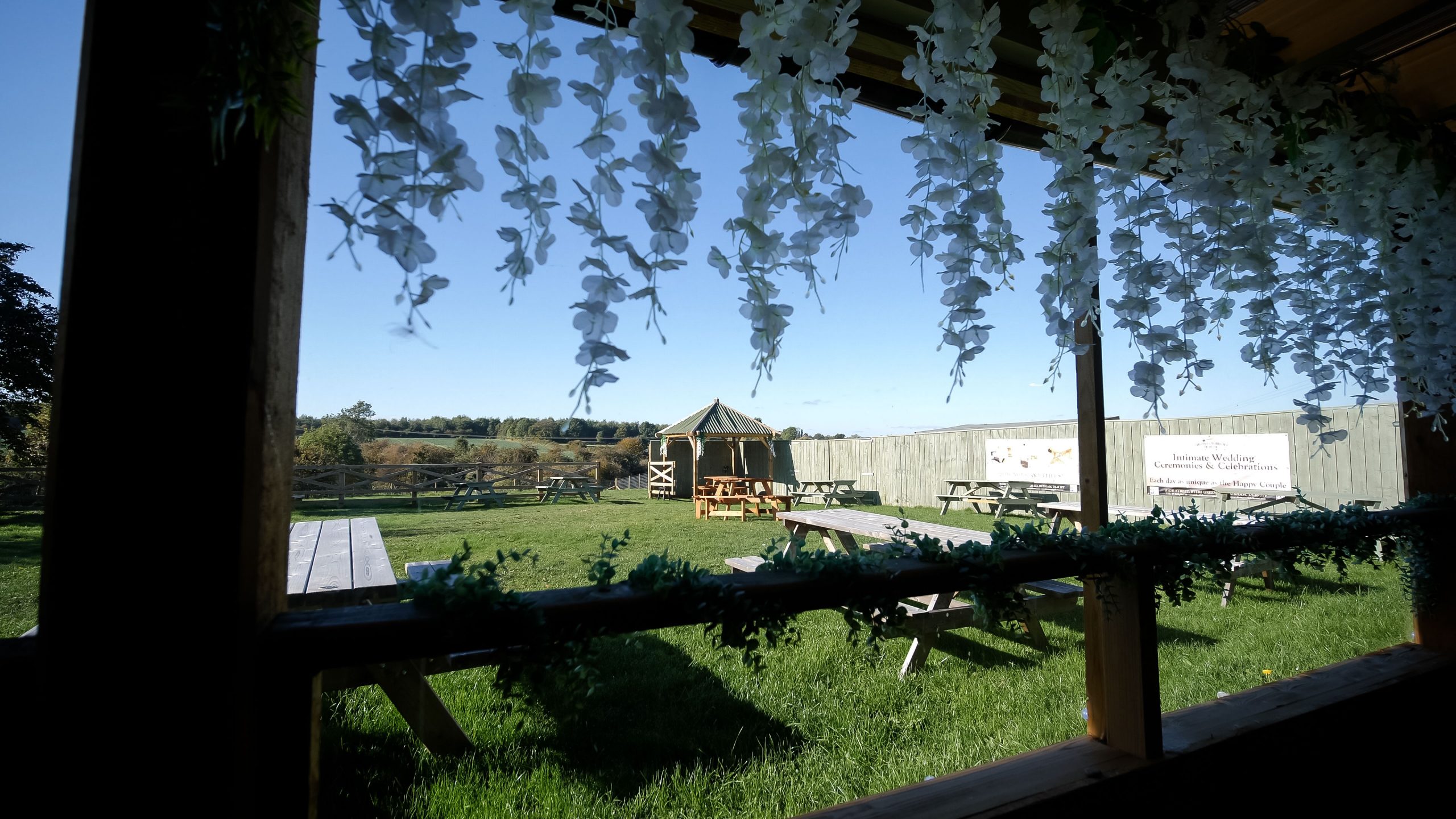 Thomas Wright House is serving food Thursday 5-8pm, then Friday & Saturday 12-8pm, and Sunday 12 noon – 6.00 pm. 
Why not enjoy food Al Fresco on the Covered Terrace & Garden too.
Dogs are very welcome to dine Al Fresco, drinking water and treats provided!
Take away meals also available including Main Meals, Children's Menu and Sunday Lunch.
We cater for Special Dietary requirements including Gluten free, Vegan and Vegetarian.
We offer draught lager, a range of bottled lagers, ciders & beer, wines & spirits.
We would really appreciate you booking ahead when Eating with us.
Please Book to ensure we have a table available. By Telephone 01388 664716, email enquiries@thomaswrighthouse.com or via our Facebook page. We look forward to welcoming you.
We like to use local suppliers wherever possible and our food is all made by our Chef –David and his kitchen team.
Garden Room available for Hire for special occasions £75 charge from 12noon through to the evening.
Our Garden Room opens onto the covered terrace.
Refreshment options include a range of Buffets, Main Meals or Afternoon Tea's.
We are very happy to cater to your needs and a bespoke menu can be created to celebrate your special occasion exactly as you would like to.
Drinks packages available including Welcome Drinks (from £3.50 per guest) for a glass of Prosecco or Bottle of Lager, a lovely warm welcome for your guests.
We look forward to your enquiries, Thank you.
Click on the menus below for more information